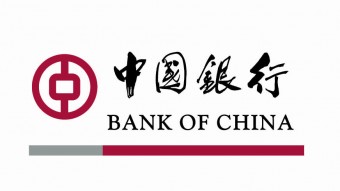 职位:Assist Technical Manager(Software Development)
雇主: 伦敦Bank of China
工作性质:6个月实习机会
工作地点:伦敦
申请方式:电邮联系中行欧洲信息中心联系人:刘先生 Email: [email protected]
具体要求:
Responsibilities
Have basic knowledge in application development and maintenance based on open platform. Carry out application development independently.
Develop/test/maintain application system for branches in Europe & Africa
Solve application problems and answer application questions.
While handling projects, he should be able to reasonably meet the standard required for the managerial, professional and functional qualities.
Co-coordinating with other departments to achieve the goal.
Working closely with the Head of Department to fulfil the departmental role, hence making contribution to the development of the Department to a fully functional, well managed and a highly efficient organization.
Assisting in making annual departmental IT plan, working out the details as well as taking part & supervising its implementation.
Visiting the clients for assigned technical projects if it requires.
Person specification
Bachelor or above of Information Technology, Computing, Software Engineering, Computer Engineering, Science in Information Technology, or other equivalent
Having initial banking knowledge.
Having an intimate knowledge of Operating system: Unix/Linux/Windows
Database: Oracle/SQL Server/DB2
Programming Language: C/C#/Java/ PL/SQL/VBA/JavaSCRIPT/LOTUS NOTES SCRIPT/UNIX(DOS) Shell
Other development tool: Eclipse/VS2010/Delphi/Oracle SQL Developer/CRYSTAL REPORT/LOTUS NOTES
Essential & Desirable Skills
Fundamental IT programming skills
Basic knowledge of Financial Products and Services
IT industry standards
Speaking and writing English and Chinese fluently
未经授权,严禁转载。
羽西欢迎大家投稿分享英国生活,邮件:
[email protected]
如果您觉得我的文章对您有所帮助,愿意请我喝杯咖啡:
BTC: 1B5cfrKsHZVwZCnvQR6o9SXRaDfNWGHQmd
ETH: 0xfFAE39dA418bfa94018C00A4A5eb6A8ddc6Bcf5c