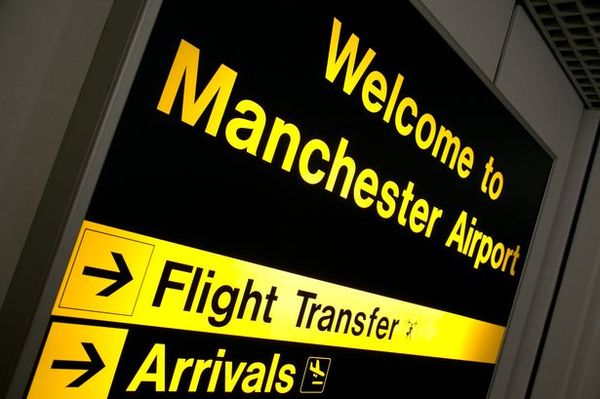 The Role
MAG (Manchester Airport Group) is the country's largest airport group. We own Manchester, Stansted, East Midlands and Bournemouth Airports.
We have an exciting internship position, working one day a week in the marketing department, primarily assisting with Manchester Airport's Weibo and WeChat social media channels and in marketing to the Chinese community.
Key Roles and Accountabilities
You will be fluent in Mandarin and have strong English language skills and be prepared to work in a fast-paced environment with occasional weekend and evening work.
In return, you will gain broad experience across the marketing mix in the country's largest British owned airport group.
Job Responsibilities
Liaise with Manchester Airport's appointed Chinese social media agency
Create engaging and compelling content for Weibo and WeChat
Translate responses and posts from Chinese to English
Create a monthly report on performance and interactions
Complete a competitor analysis from other airports using Chinese social media
Assist with organising and attending events for consumers and trade
Assist with advertising and marketing promotional activities including print, email and social media
Build a database of key contacts in the Chinese community across Manchester and its outer catchment areas
Assist with any adhoc administrative duties
Knowledge, Experience and Skills
This role could suit a Chinese student or recent graduate looking to gain work experience in marketing in the UK.
Fluent Mandarin speaker with strong English language skills
Strong knowledge of operating We Chat and Weibo
A basic understanding of marketing
Strong written communication skills
Strong relationship builder / interpersonal skills with the confidence to speak with internal and external stakeholders
Working Hours
You will be required to work one day a week, at a time to suit you
Candidate could be asked to assist with evening and weekend events.
Closing date: 19th May 2017
Start date: June 2017 – September 2017
Reporting to: Aviation Marketing Account Manager within Manchester Airport Marketing function
To Apply
Please email a CV and Cover Letter detailing your suitability for the role to [email protected]
未经授权,严禁转载。
羽西欢迎大家投稿分享英国生活,邮件:
[email protected]
如果您觉得我的文章对您有所帮助,愿意请我喝杯咖啡:
BTC: 1B5cfrKsHZVwZCnvQR6o9SXRaDfNWGHQmd
ETH: 0xfFAE39dA418bfa94018C00A4A5eb6A8ddc6Bcf5c